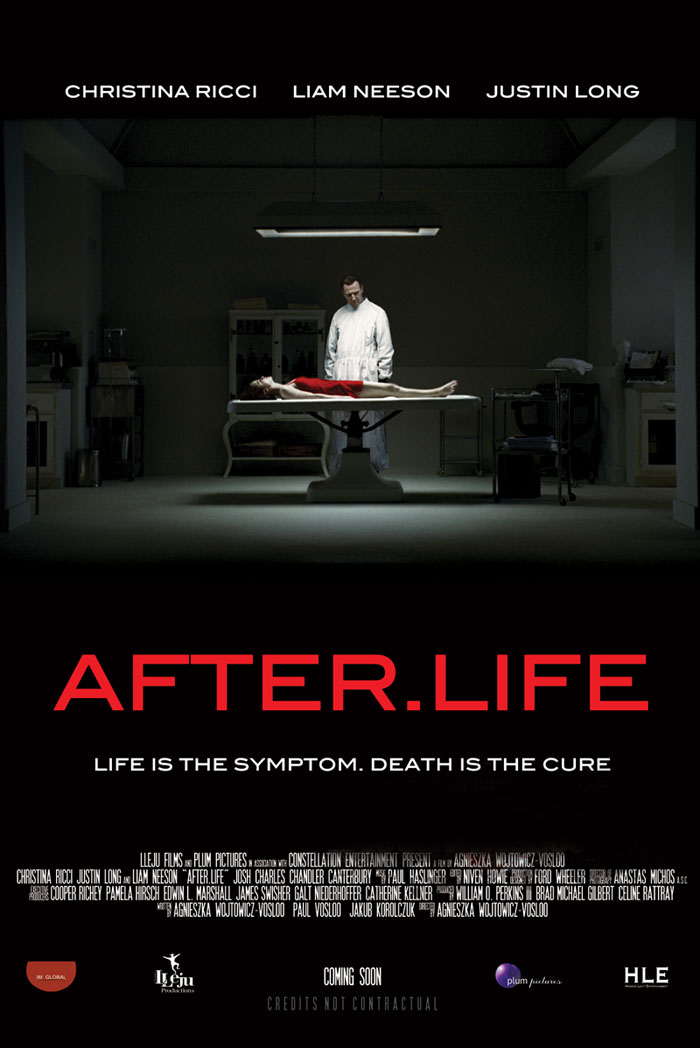 There's a new chain in funeral homes, this ones called After.Life. Anna (Christina Ricci) wakes up in a funeral home only to be slightly delusional as to what is really going on. Check out the trailer below and let us know what you think of it. The film is slated for April 9th, 2010. This film alone looks more crazier then a giraffe lickin' the holy hell out of its cherries! The film has been Rated R for nudity, language, sexuality and disturbing images.
Plot synopsis:
After a horrific
car
accident
, Anna (Christina Ricci) wakes up to find the local funeral director Eliot Deacon (Liam Neeson) preparing her body for her funeral. Confused, terrified, and feeling still very much alive, Anna doesn't believe she's dead, despite the funeral director's reassurances that she is merely in transition to the afterlife. Eliot convinces her he has the ability to communicate with the dead and is the only one who can help her. Trapped inside the funeral home, with nobody to turn to except Eliot, Anna is forced to face her deepest fears and accept her own death. But Anna's grief-stricken boyfriend Paul (Justin Long) still can't shake the nagging suspicion that Eliot isn't what he appears to be. As the funeral nears, Paul gets closer to unlocking the disturbing truth, but it could be too late; Anna may have already begun to cross over to the other side.
After.Life - Trailer
Uploaded by dreadcentral. - Full seasons and entire episodes online.